Plugin-API - Overview
The Imixs Plugin-API is the extension concept of the Imixs-Workflow Engine. The business logic of an application as also technical interfaces can be implemented by plugins which can easily be activated through the workflow model.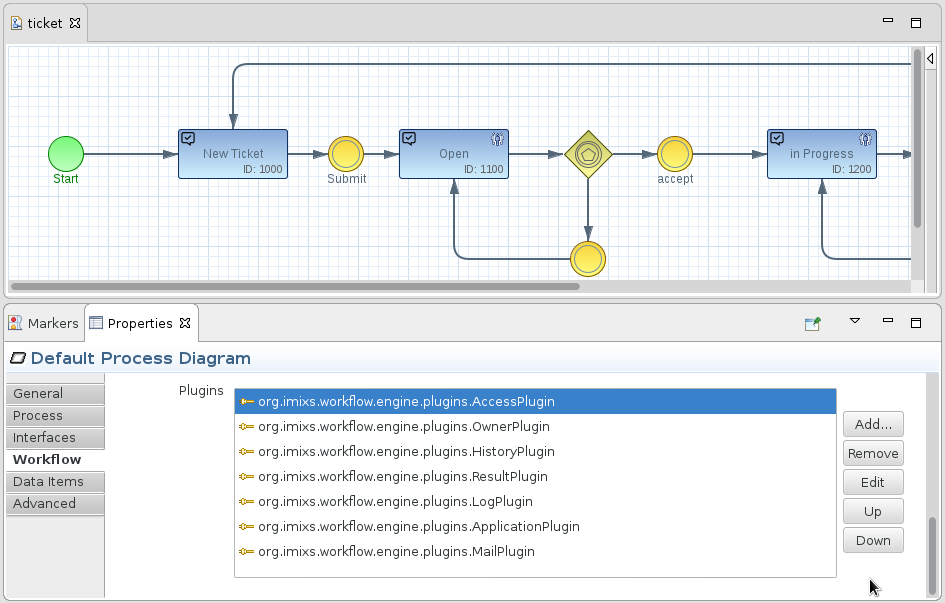 Each model can import a different set of plugins to provide different functionality. You can also add your own plugins providing custom functionality.
Standard Plugins
The Imixs-Workflow Engine already ofers a set of plugins that can be used to extend the functionality of your business application.
The Adapter API
As an alternative to a the Plugin-API, business logic can also be implemented in an Adapter class. An adapter is bound to a single event and can be used for a more fine grained process control. Read more about the concept of the Imixs Adapter-API.
What's Next…
Read more about: