The Web Sample Application
To demonstrate the concepts of the Imixs-Workflow Engine, the project provides a Web Sample Application based on JSF. The source code can be downloaded from GitHub.
The following section gives you an overview how to build the sample application and how to deploy the application into an Application Server.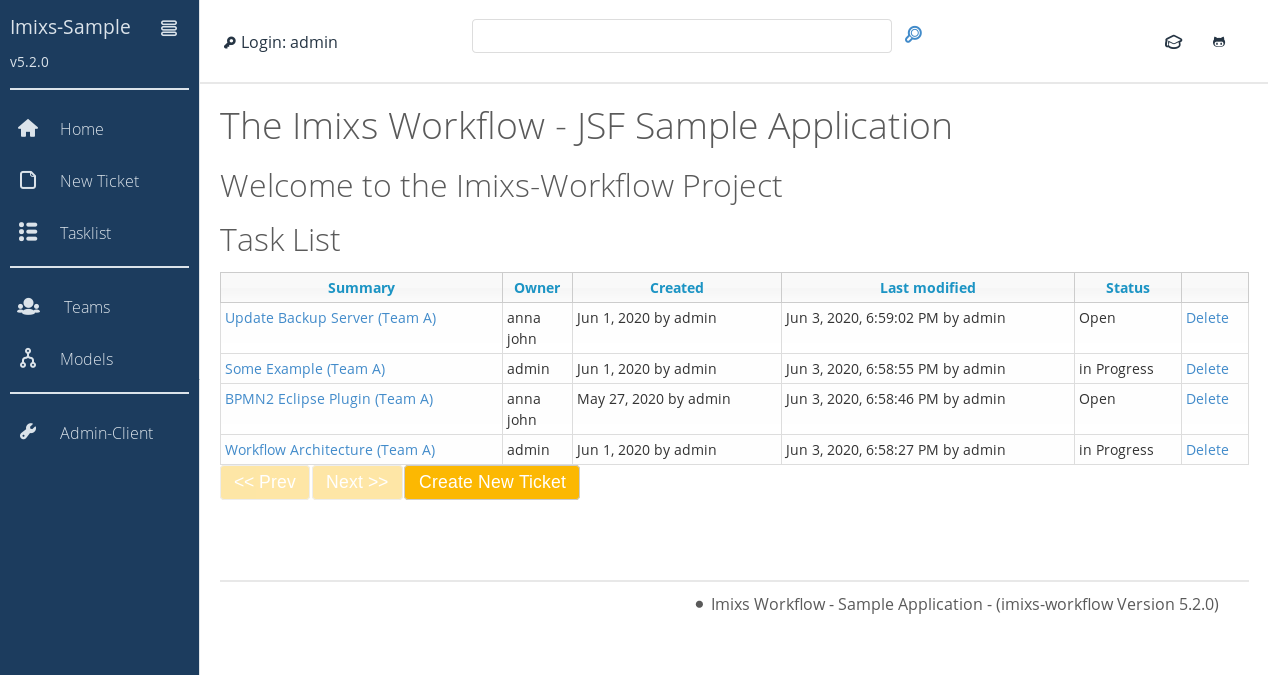 We assume, that your are familiar with the concepts of Java Enterprise, JSF and Maven. This tutorial also refers the general steps needed to get the Imixs-Workflow engine up and running on different platforms. You will find more detailed information about deployment in the deployment guide.